Here at Learning Science we've been innovating for over ten years, and we're not planning on stopping now. There are some very exciting developments underway at LearnSciHQ, and we'd like to share a few with you here: a growing bioscience library, Smart Worksheets now enriched with interactive graphs, plus the first steps of a new chemistry series.
New Bioscience Resources
Our bioscience resource library is getting bigger and better over the summer. We've already built four new light microscopy resources, and we're currently working on around 16 new ones. These are designed to fill some gaps and expand further outwards beyond our current offering.
We're looking forward to sharing resources on the following topics with you:
We value feedback from the people who use our resources, taking it into consideration when planning next steps. For example, our partners at Coventry University suggested a blue-white screening resource to supplement our other cloning interactives. We're working on this now, ready for the next student cohort.
Smart Worksheets graphing
Graphing and lab reports go hand-in-hand, and we've been busy incorporating graphing capabilities into Smart Worksheets, adding a whole new dimension to their learning potential.
Smart Worksheets, our flexible solution for post lab, tutorial and numeracy questions, improves the student experience whilst making your life easier. They guide students of all abilities through any kind of calculation, using their own data or model answers, whilst offering bespoke feedback at every stage.
The graphs are interactive: you can hover over any point and find the coordinates, zooming in on specific areas if needed. They are fully integrated with the student data and calculations.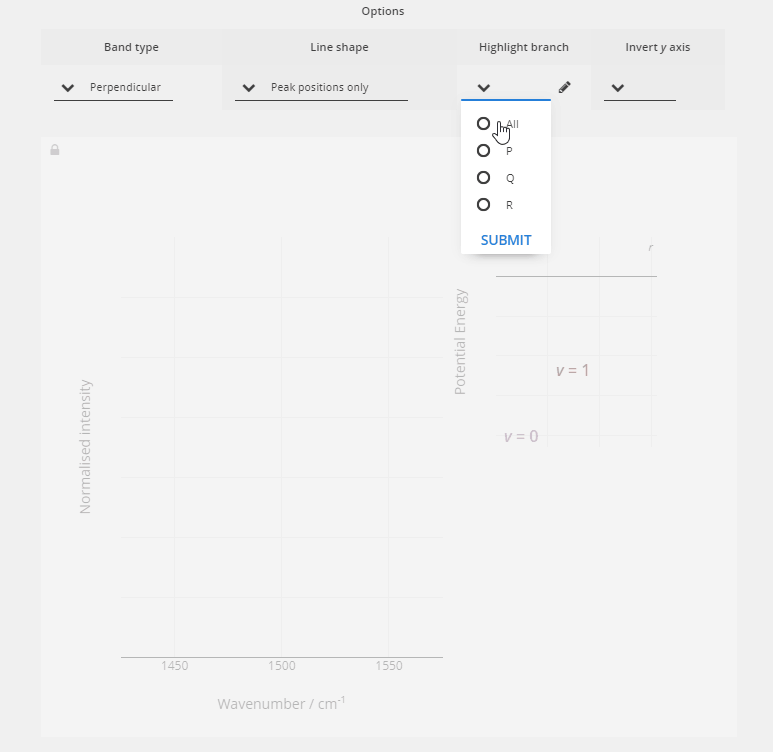 Enriching Smart Worksheets with graphing allows students to visualise data in a new, dynamic way. This is a further boost for Smart Worksheets' already-high capabilities for student engagement and understanding of the quantitative side of STEM.
Chemistry developments
Looking a little further into the future, our well-established chemistry pre-lab interactive library is getting a major expansion. These are still in the early planning stages so we'll save the details for the next instalment, so stay tuned for that later in the year.
----
So that's what we're up to behind the scenes! If you have any thoughts or questions about what we've got in store, do contact us via our website or email info@learnsci.co.uk and one of our team will get back to you.